For amazing Northants wedding fireworks & laser displays call 01604 321309
As No1 Northants wedding fireworks & laser display organisers, we'd love to light up your big day. Call Northampton 01604 321309 & let's get the party started.
Our beautiful wedding fireworks & laser display packages include
A VIP start button – you start the show
Music – your favourite songs included
PA system – we supply the sound

Here is an example of one of our amazing wedding fireworks displays. 
Prices start from  £1495 including VAT for an amazing display professionally fired by our expert team.
A SKY FULL OF STARS MUSIC & FIREWORKS PACKAGE


If you have a favourite song you'd like to be played alongside your fireworks, we can do it. 
Choose any song lasting up to 4 minutes and we will make it sing and dance in the sky. 
Watch this beautiful example.
OUR ALL-INCLUSIVE PACKAGE IS PRICED AT £1795 INCLUDING SOUND SYSTEM, DESIGN, CHOREOGRAPHY, SET-UP AND FIRE.
QUIET FIREWORKS & LASER DISPLAYS
For venues where noise is an issue we are pleased to be leading specialists in quiet fireworks and laser displays.
Quiet fireworks
To avoid disruption around the area, the venue only welcomes quiet fireworks. Fantastic Fireworks are experts in this field and will put on a display choreographed to your favourite songs. Here's a quiet display we did recently – a favourite among our clients!
LIGHT UP YOUR WEDDING WITH A LASER SHOW
Laser shows at weddings are becoming increasingly popular where venues will not permit fireworks. We combine their colour beams with other effects like flame projectors and spark machines to create a fiery alternative to fireworks that make little noise. Please see this eye-popping example
Call Northampton 01604 321309 or email [email protected] to get a quote today
Northants Wedding Fireworks Venues
We'd love to help you plan the perfect wedding. We know it  can be both exciting and overwhelming. There is a long checklist of things to be ticked off and numerous options to choose from.
To help you get started we have chosen some of Northants' most beautiful wedding venues. Moreover wedding fireworks will provide the perfect end to a perfect day.
Rushton Hall
From the second you arrive at Rushton Hall, you will feel special. It is where dreams turn into reality and wonderful memories are created.
Rushton Hall is your perfect wedding location with superb and inspirational food and wines. And the magnificent courtyard is ideal for al fresco drinks receptions.
Luxurious accommodation is available in 51 elegant bedrooms and suites. At the end of the evening, a bottle of Champagne awaits the bride and groom in their bedroom.
Complete with its own private bar and Entrance Hall, the Orangery is perfect for Wedding Day celebrations. The Picture Gallery can hold up to 260 guests for a Civil Ceremony. The Ballroom can hold up to 260 guests for your wedding breakfast and up to 300 guests for your evening reception.
Rushton Hall guarantees to hold only one wedding reception within the hotel on any day so you can rest assured that this will definitely be your special day.
Wedding fireworks are welcome at Rushton Hall however they must be quiet (see below) and as specialists in this field we are proud to be the preferred supplier.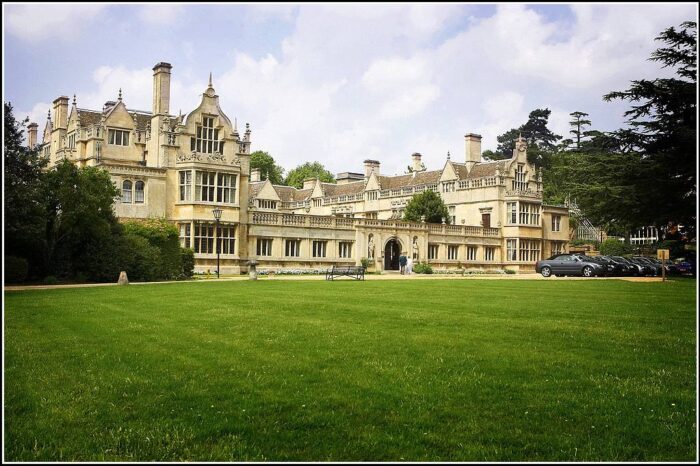 Althorp
With its Princess Diana connections, the history and romance of Althorp makes it a truly unique and unforgettable setting for your wedding day.
You can host both your ceremony and reception at Althorp. Equally, if you are planning a church wedding, you and your guests are welcome to enjoy exclusive use of the House for your wedding day and night. This includes hosting your reception there.
Facilities include civil ceremonies in any of the following five magnificent State Rooms: the Picture Gallery, the State Dining Room, the Great Room, the Saloon or the Marlborough Room.
Exclusive use of the house
Each of these has its own style, history and character, and caters to a varying number of guests, so you can be sure to find the ideal setting for your ceremony.
You will enjoy exclusive use of the House for both your wedding day and night, and their magnificent bedrooms can accommodate more than 40 of your family and special guests.
Wedding fireworks at Althorp are the icing on the cake!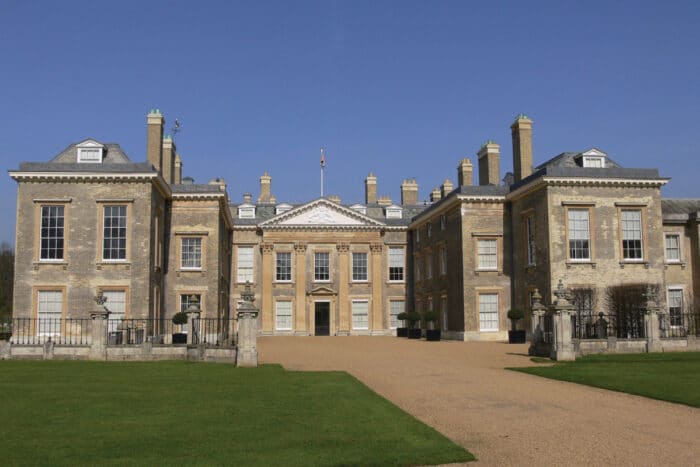 Whittlebury Hall
Set at the epicentre of British motor racing at Silverstone, Whittlebury Hall is in pole position for a supercharged wedding!
Staff are committed to work with you at every stage, delivering elements from an eloquent compere to outstanding live music, creating a day that truly belongs to the happy couple.
Experience teaches us that attention to detail clearly sets a venue apart, and at Whittlebury it's this level of care that will add an essential ingredient to your wedding day.
Moreover you couldn't get married here without a Ferrari-powered fireworks display!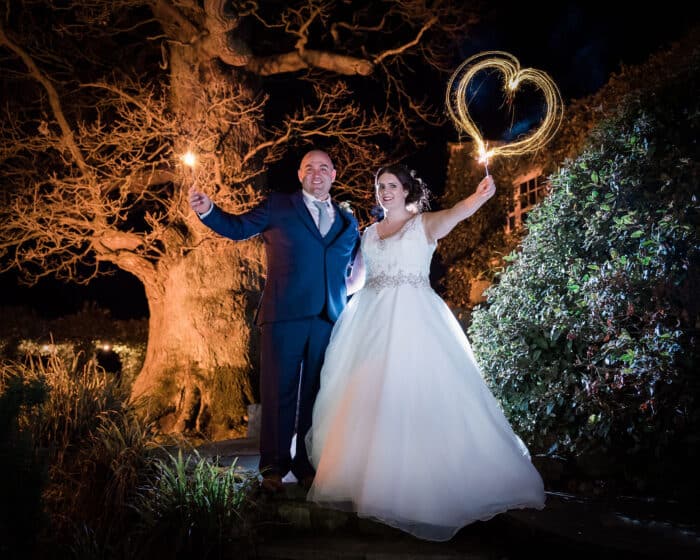 Holdenby House
Sitting in a 20 acre garden overlooking 2,000 acres of stunning countryside, Grade 1 listed Holdenby House is a unique and special place.
Built to entertain Queen Elizabeth 1st, its interconnecting staterooms are beautiful and elegant.
The private White Room and Bathroom will be exclusively yours for the day with a complimentary bottle of Holdenby's own champagne. They will even put your favourite photographs in their own frames to make it feel like you've lived at Holdenby forever!
Well-loved family home
This luxurious venue prides itself as being a well-loved family home and not a commercial venue. Therefore you will have the entire venue and grounds exclusively on your big day.
And what better way to finish it than with a magnificent wedding firework display to remember forever.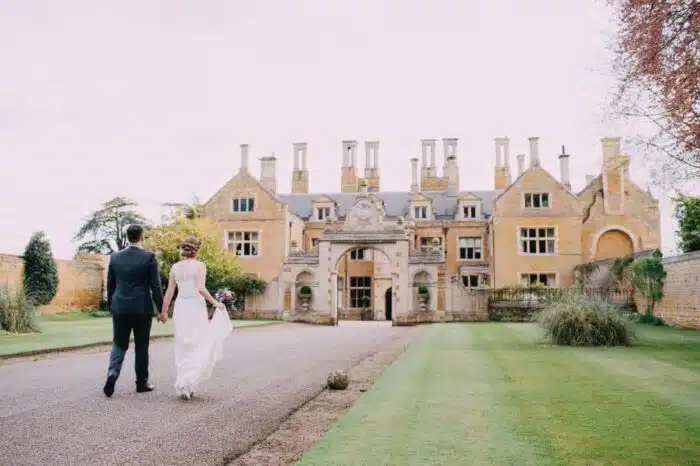 Call us today on Northampton 01604 321309 or email [email protected] for friendly and helpful advice.