For amazing Cambridge wedding fireworks & laser displays call 01223 633821
As No1 Cambridge wedding fireworks & laser display organisers, we'd love to light up your big day. Call Cambridge 01223 633821 & let's get the party started.
Our beautiful wedding fireworks & laser display packages include
A VIP start button – you start the show
Music – your favourite songs included
PA system – we supply the sound

Here is an example of one of our amazing wedding fireworks displays. 
Prices start from  £1495 including VAT for an amazing display professionally fired by our expert team.
A Sky Full of Stars Music & Fireworks Package


If you have a favourite song you'd like to be played alongside your fireworks, we can do it. 
Choose any song lasting up to 4 minutes and we will make it sing and dance in the sky. 
Watch this beautiful example.
Our all-inclusive package is priced at £1795 including sound system, design, choreography, set-up and fire.
Call Southend 01702 811771 or email [email protected] for further details. 
Quiet fireworks & laser displays
For venues where noise is an issue we are pleased to be leading specialists in quiet fireworks and laser displays.
Using colourful comets, mines and roman candles we can create quiet firework displays every bit as entertaining as their noisier counterparts.
Light Up Your Wedding with a Laser Show
Laser shows at weddings are becoming increasingly popular where venues will not permit fireworks. We combine their colour beams with other effects like flame projectors and spark machines to create a fiery alternative to fireworks that make little noise. Please see this eye-popping example
To find out more, call us on Cambridge 01223 633821, or email [email protected] and get a quote today. 
Here at Fantastic Fireworks we have hand-picked some of the best wedding venues in Cambridgeshire, guaranteed to make all your wedding dreams come true.
Sturmer Hall
Located on the picturesque borders of Cambridgeshire, Essex and Suffolk, the historic Sturmer Hall is nestled in 56 acres of stunning countryside. Set against a backdrop of beautiful gardens and with its very own lake, Sturmer Hall is a truly spectacular and unique country house wedding venue.
Whether you're planning an extravagant 3-day event or a simple intimate celebration, Sturmer Hall's  team of experienced, professional and creative wedding planners will strive to create the day you've always dreamed of. 
You can choose to hold a civil ceremony in the beautiful Music Room or the stunning Rose Garden gazebo, perfect for summer weddings. For those wishing to hold a religious ceremony, it has a charming 12th Century Church in our grounds.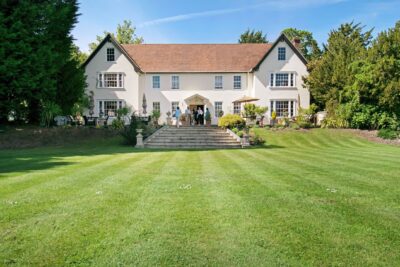 Sturmer Hall. Photo: Sturner Hall
Holmewood Hall
A stunning Tudor Gothic style mansion, surrounded by 10 acres of manicured grounds & parkland, steeped in history and exuding elegance, Holmewood Hall is the perfect Cambridgeshire wedding venue for you.
With a wealth of character and period features, Holmewood Hall can be found nestled away in the idyllic countryside of Cambridgeshire. Exclusive use of house and grounds allow for flawless photograph opportunities, or for winter weddings enjoy the variety of reception rooms, each with stunning features, within the house.
You can enjoy a tipple in the Champagne Bar upon arrival before moving to the spectacular Gold Room, complete with its 50 ft-long golden aisle and feature fireplace, for a truly memorable wedding ceremony. The Bandstand is an idyllic outside ceremony setting for sunnier days. Dine in style in the Banqueting Hall with striking views across the lake, then party the night away in the Vault.
Holmewood Hall also welcomes fireworks and we are proud to be a preferred supplier.
Finally, with 15 luxurious bedroom suites, including a stunning bridal suite, for you and your guests to retreat to at the end of the day, this venue really does have everything you're dreaming of and more.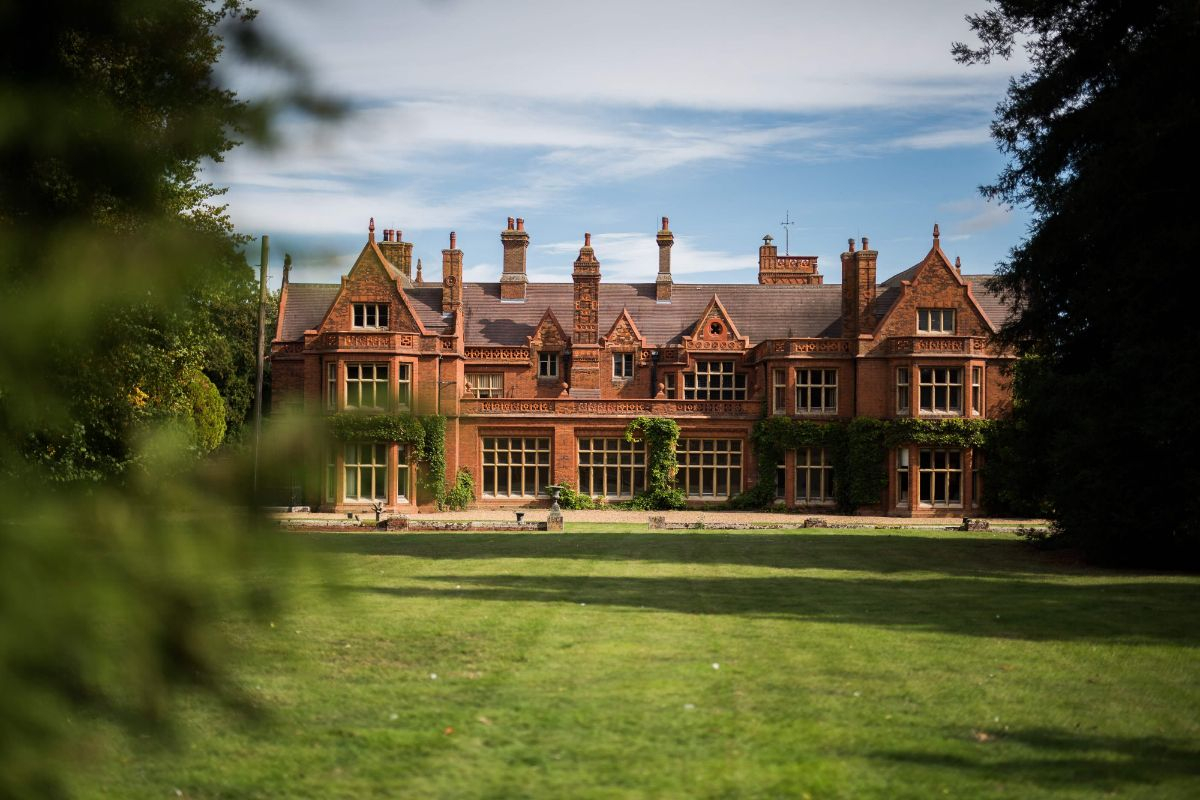 Holmewood Hall
Quiet fireworks
If noise is a problem at your chosen venue we also offer quiet fireworks as the perfect way not to disturb neighbours and livestock. Colourful roman candles, soaring comets and amazing mines combine to make a beautiful display to match the beautiful bride!
Call us today on Cambridge 01223 633821 or email [email protected] for friendly and helpful advice.