Early Bird Community Firework Displays
We help organise a DIY firework display for businesses, communities and PTA's. What's often a daunting experience, we turn into a truly personal and professional service. We go that extra mile.
A great option for those wanting a November or December DIY fireworks display.
One stop package of everything you need for your display.
As one of the leading firework providers to PTAs and community organisations we have put together a one-stop package of everything you need to help you organise a display. From gloves and safety equipment to the firing order to let the fireworks off in – we have it all ready.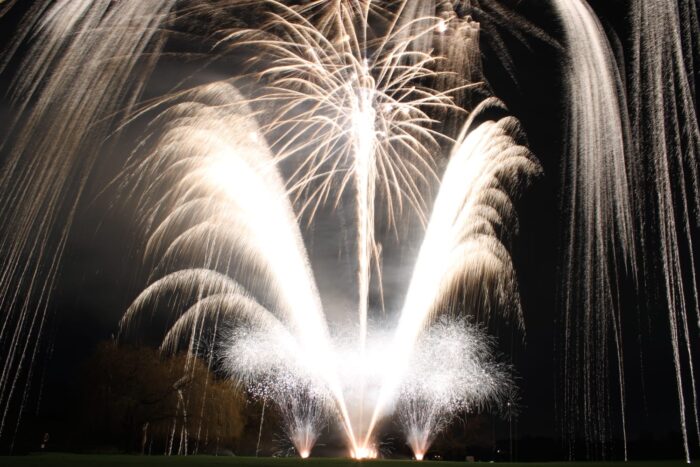 Our packages include:
– Huge range of high-quality CE marked category 2 & category 3 fireworks for your display
– Early bird discounts of up to 15%
– Money off vouchers up to £500
– Free Delivery (from £350 excluding Scotland and outside of the mainland)
– Free firework training for your display volunteers (subject to minimum spend).
– A site survey to help with writing a risk assessment.
– Exclusive products and 47 new fireworks.
– Helpful advice on all aspects of organising your display, including stewarding, fencing and ticketing.
– A personal delivery service on a date that suits you after September.
Our fireworks are sourced from the leading brands across the UK including:
Fantastic Fireworks
Bright Star
Absolute Fireworks
Brothers Pyrotechnics
Celtic Fireworks
Dynamic Fireworks
Jorge
Total FM
We're with you every step of the way. But don't take our word for it. Check out our 5-star ranking on TrustPilot or bellow and see why so many organisations and businesses use us.
Martin King – Superb company, excellent training and certification, our school display was perfect due to the full day training we had. I would highly recommend Fantastic Fireworks for all of your firework display needs.

– Martin
I was a little lost with how to handle my fireworks requirements, but Paula was great in helping me figure out what I needed for an important client. The fireworks themselves were also amazing so guess where I'm going next year!

– Ian
Great service, helpful & responsive staff, great communication.

With Fantastic Fireworks, you have the ability to buy one of their 'show' packs or go bespoke (or a bit of both). We have used them for several years for the school display and will continue to do so.

I cant recommend them enough!

– Ben
We look forward to helping you with your community display, if you'd like to know more please call Paula on 0800 511 511 or email [email protected]