For amazing Herts wedding fireworks & laser displays call 01582 485555
As No1 Herts wedding fireworks & laser display organisers, we'd love to light up your big day. Call 01582 485555 & let's get the party started.
Our beautiful wedding fireworks & laser display packages include
A VIP start button – you start the show
Music – your favourite songs included
PA system – we supply the sound

Here is an example of one of our amazing wedding fireworks displays. 
Prices start from  £1295 including VAT for an amazing display professionally fired by our expert team.
A Sky Full of Stars Music & Fireworks Package


If you have a favourite song you'd like to be played alongside your fireworks, we can do it. 
Choose any song lasting up to 4 minutes and we will make it sing and dance in the sky. 
Watch this beautiful example.
Our all-inclusive package is priced at £1695 including sound system, design, choreography, set-up and fire.
Quiet fireworks & laser displays
For venues where noise is an issue we are pleased to be leading specialists in quiet fireworks and laser displays.
Quiet fireworks
To avoid disruption around the area, the venue only welcomes quiet fireworks. Fantastic Fireworks are experts in this field and will put on a display choreographed to your favourite songs. Here's a quiet display we did recently – a favourite among our clients!
Light Up Your Wedding with a Laser Show
Laser shows at weddings are becoming increasingly popular where venues will not permit fireworks. We combine their colour beams with other effects like flame projectors and spark machines to create a fiery alternative to fireworks that make little noise. Please see this eye-popping example
Call us on 01582 485555 or email [email protected] to get a quote today. 
To help you choose the right venue for your big day we've selected some of the best in the area
Tucked away within 1000 acres of sweeping Capability Brown parkland straddling the Herts/Beds border lies Luton Hoo, an 18th Century Grade 1 listed Mansion House. Queen Elizabeth and the Duke of Edinburgh frequently visited the 5-star venue during their early years of marriage to celebrate a number of their wedding anniversaries and so it would seem that weddings at Luton Hoo comes with a certain Royal approval.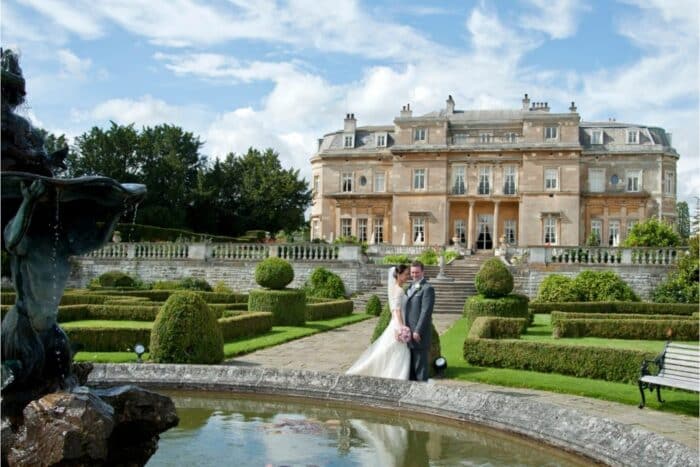 The hotel is capable of hosting intimate ceremonies for as few as 8 guests, up to a lavish ceremonies and receptions for up to 120. Its marble interiors and splendid appointed rooms include the spectacular Romanov Suite which features stained glass and icons. For a unique and tranquil setting, consider their enchanting Warren Weir venue which can cater for up to 290 guests. With panoramic views across  the River Lea and woodlands beyond, a wealth of stunning photographic backdrops awaits you on your special day.
Reflections of pyrotechnics on the River Lea will perfectly complement your evening entertainment and will end your special day in style. Fantastic Fireworks have been proud suppliers of the venue for many years and have provided an array of displays to some of the most exclusive guests
Set the scene on your big day with the Brocket Hall Estate, an imposing 18th Century building which is considered to be part of one of the most fashionable and romantic estates for weddings and grand celebrations.
Set in 543 acres of parkland, the venue offers a fascinating history and overlooks the magnificent Broadwater Lake- the perfect backdrop for your big day.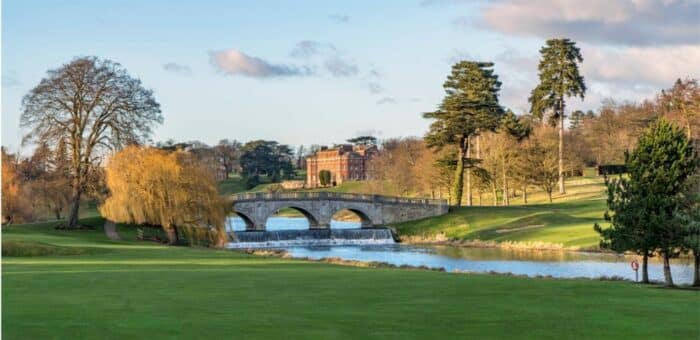 Brocket Hall boasts the presence of some of the most influential individuals to the stately home including George IV, Queen Victoria and the infamous Lady Caroline Lamb who introduced the Waltz to England in the Ballroom – which can accommodate 50-150 guests for your wedding breakfast and a total of 200 for the reception.There are also 30 luxurious double bedrooms within the venue and a further 16 in their Melbourne Lodge for overnight guests. Whether you opt for a civil ceremony, reception or indeed all special occasions, a team of Butlers will cater to all your needs to ensure your experience at Brocket Hall is an exceptional one.
End your fairy tale wedding with magical fireworks over the lake. Fantastic Fireworks have been working with the venue for many years and cannot express enough how perfect the venue is for wedding fireworks.
Set in 300 acres of Hertfordshire countryside, The Grove is where wedding dreams come true. The exclusive venue boasts an exceptional service which will ensure your big day is planned down to the last exquisite detail. The distinguished grand country house was also once home to the Earls of Clarendon.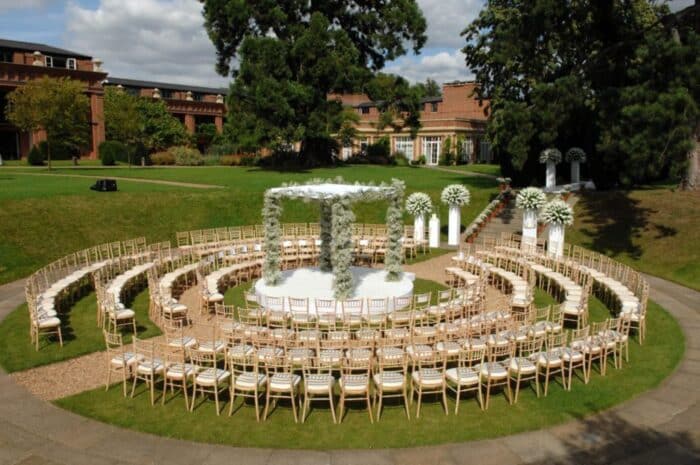 What sets The Grove apart from other venues is its flexibility and exceptionally wide choice of space which enables you to virtually create whatever atmosphere and setting you desire for your big day. This ranges from venue choices including the sheer elegance of The Amber which features glorious high ceilings and French doors to the Potting Shed which is set in 3.5 acres of their splendid Walled Garden.
The wide open grounds prove to be the perfect spot to create create majestic sweeps of colours and starbursts of pyrotechnics to complete your fairy tale experience.
Knebworth House 
Picture this: arriving along an ancient chestnut avenue and being welcomed by a vista of 250 acres of deer park unfolding before you, and in the distance the turrets, heraldic beasts and towers of Knebworth House. The venue is a lovely restored 16th Century Tithe Barns which will pose as the ideal backdrop for your big day.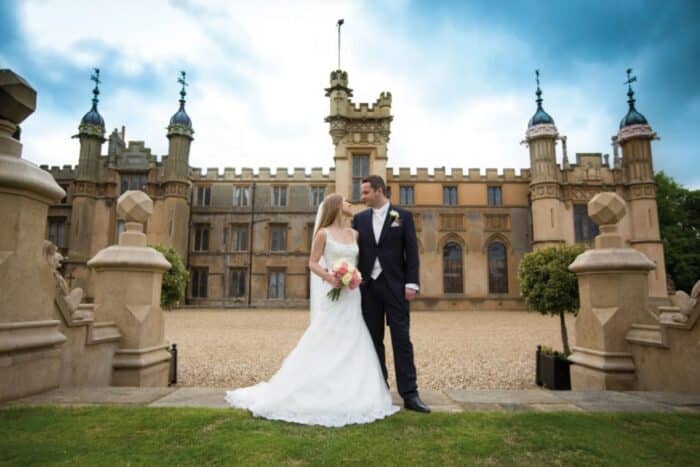 You can choose from Tithe and Lytton Barns, Garden Gazebo within Knebworth House Gardens and Knebworth House itself for your civil ceremony. The present design of the garden mirrors the Victorian and Edwardian times, offering you a historic feel for your big day. For something more contemporary, opt for the Cobbold Barn which features a beautiful oak structure which opens onto a private garden area.
Knebworth House welcomes quiet fireworks, and Fantastic Fireworks are proud to be sole suppliers. We were delighted to receive this testimonial:
We are delighted to include this beautiful wedding venue near Broxbourne.
With its majestic tree-studded lawns and impressive indoor and outdoor reception halls,  the Hertfordshire Golf and Country Club makes for a wonderful venue to plan your wedding.
Enjoy the elegance of the luxury countryside estate combined with the rich and romantic history of the Manor. It's the perfect backdrop for your wedding photographs and wedding fireworks.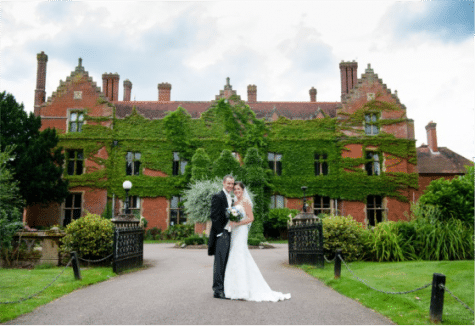 Hertfordshire Golf & Country Club