The year's biggest Bonfire Night display!
Posted on July 12, 2017
Here is the latest news from Fantastic Fireworks:
Announcing the year's biggest Bonfire Night display
A 5-star show at Henley Regatta
Lighting up Blenheim Palace
And
Why TRUST is our new watchword
Hello and welcome. I'm Susan Makin and here's what's making the news this month at Fantastic Fireworks
Calling all Trekkies, all Whovians and all Guardians! Get your costumes out for a Galactic Gathering!
We are delighted to announce that we will back at Drayton Manor Park in the autumn with the firework season's biggest display!
Our Sky-Fi spectacular will be themed to all your favourite space heroes and more besides!
It will take place on October 27, 28 and 29 at the West Midlands theme park.
Please visit their web site www.draytonmanorpark.co.uk for full details
It's one of the UK's top sporting occasions and we were thrilled to be on the honours board.
Our display at Henley Royal Regatta drew huge cheers from the audience and a 5-star rating from the organisers.
Once again a fantastic display by Fantastic Fireworks — said Councillor Will Hamilton. This team is very professional and no stone is left unturned in the planning of the event.
Firing to live music is one of our specialities and we were able to demonstrate our skill at an open air concert at Blenheim Palace in Oxfordshire last month
We hit all the right notes in the finale to a tribute to the Star Wars composer John Williams.
Great show. You nailed it! Said concert organiser Mandy Johnson.
And finally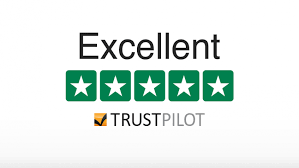 We know that putting on a fireworks display can be a difficult and sometimes daunting task.
That's why trust is such an important element in choosing your supplier.
We have recently joined the highly respected reviews web site Trust Pilot and are proud to announce that our display reviews have earned us a 100 per cent 5-star rating.
For more information about this and any of our other services please speak to our team on 01582 48 5555 or email [email protected]
That's it from me. `
I'll be back again next month with more news from Fantastic Fireworks
Double winners of the British Fireworks Championship – where we make YOU look amazing!
Thank you for watching.