The New Year fireworks that sparked gang warfare in hit tv series My Brilliant Friend
Posted on December 25, 2018
As all eyes turn to new year's eve fireworks, one of the highlights of the festive season was Sky Atlantic's series My Brilliant Friend, based on the novel by the Italian writer Elena Ferrante. If you missed it, you missed a cracker, especially the scene in which warring gangs turn the sky red in a New Year's Eve eruption of anger and revenge.
But the good news is that My Brilliant Friend will be available on DVD in the New Year. If you get the chance to see it watch out for the rooftop fireworks shoot-out at the end of Episode 4.
Rooftop fireworks are something we offer our customers as a new and exciting way of safely putting on firework displays in town and city centres. But they are not as new as we'd like to think.
In My Brilliant Friend, which features two young girls growing up on the mean streets of 1950s Naples, there is an amazing rooftop fireworks scene. But safe it wasn't! Rival gangs end up firing rockets at each other from the tops of their tenement blocks in a New Year celebration that turns nasty.
It was a fantastic bit of cinema as the protagonists yell abuse at each other while aiming bottle rockets amid a swirling red fog of flashes and bangs.
The man behind this conflagration was Luca Ricci, owner of the Italian special effects company Bullet. Luca told us how he created amazing scenes like the one featured here.
The episode was called 'Dissolving Margins' in which the innocent world inhabited by the two main characters Lenu and Lila gives way to the harsh reality of adulthood. And that their own lives would be no different to those of their violent parents.
Luca said that everything started with the director, Saverio Costanzo.
'I talked about the scene with him and the set designer. Signor Costanzo described the atmosphere he wanted.
'His intention was to create sensational, evocative, almost dreamlike moments.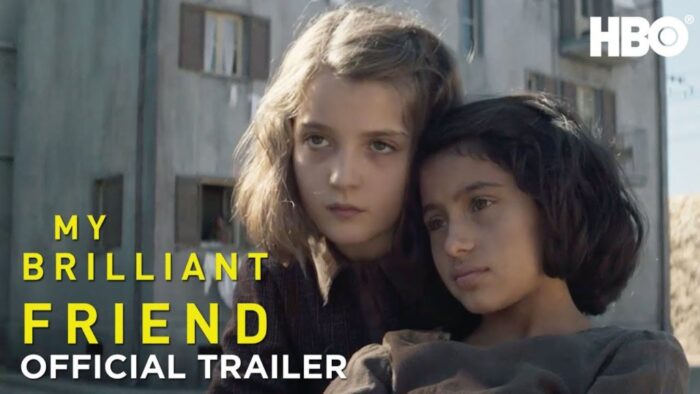 ' I turned to a fireworks company which I have worked with for decades to help me make the effects.
'We chose wheels, roman candles, fountains and little rockets like the ones you used to fire from bottles. Then there were classic fireworks that burst at a height of about 150ft.
'Even in the choice of colors we were bound by the historical moment. Everything had to be in line with the 1950s.'
Luca said the preparation of the fireworks began about a month before the shoot. After selecting what  needed, he started working on the scene.
'We did some tests a few weeks before shooting and the director chose the ones he preferred.
'He wanted to create a very surreal atmosphere, almost unbelievable, with fireworks, coloured lights, sparks, and smoke that enveloped all the characters. 
Luca said scenes had to be shot several times, both for different framing and for getting better versions.
'We shot all the scenes 3-4 times, in each one we had to repeat all the effects, improving them where necessary.
We asked him what it was like to create the scenes with so many young actors in such close proximity.
'They were great,' he said, 'and so enthusiastic to satisfy the director's requests. Many of them had already worked with me so they had already faced scenes with risks, and they were happy to do this.
'Despite all the fireworks around them they took on the challenge with very little anxiety.
'Before shooting we did some demonstrations and everyone did some tests. We tried rockets of varying power to be used in various situations.
'Obviously safety is important and no one has ever been put in dangerous situations.'
The stand-out moment of the episode was when the character Rino goes mad at a rival gang and starts swearing and firing bottle rockets at them. We asked Luca  how difficult it was to make sure he didn't get hurt.
'As I've said, these young actors are very willing, even the actor who plays Rino was not afraid to face this scene.
'He listened to all the instructions I gave him, doing everything calmly. We did some tests before shooting, to understand the dynamic of the scene and his movements.
'It wasn't just Rino on the roof.  They were all there while this action was going on.'
Luca said that in all his near 30 years working on film effects this was a very special experience, for the location, the organization of the scenes and their realization.
'Basically our job is to satisfy the director's wishes and to excite the audience,' he said. 'I think we achieved this.  The main difficulty I had was to work 'the old way,' to recall the 50s.  So we couldn't take advantage of the new technology which today helps us so much.
'The fact that so many people enjoyed that scene shows that my work and my efforts have been appreciated.'