Bonfire Night Ideas 2016
Posted on September 30, 2016
Bonfire Night is one of the most exciting annual events in the UK with some of the best traditions. The history of Bonfire Night is a very interesting one that celebrates the failure of the Gunpowder Plot which attempted to blow up the Houses of Parliament. The celebration commonly includes a big cosy bonfire and a beautiful display of fireworks but that's not to say you can't include smaller details to the event to make it that little bit more exciting. Last year, we came up with some really cool ideas including sausage rockets so here's some new ideas for bonfire night 2016.
Bonfire Night food ideas
Fire-baked potatoes
Baked potatoes are one of the most delicious and easiest recipes for Bonfire Night. Steps to preparing it can be as easy as sprinkling some seasoning on it or stuffing it with your favourite ingredients then wrapping it in foil to cook/finish cooking it. To make the dish more exciting, you could whip up some flavoursome salsa sauce.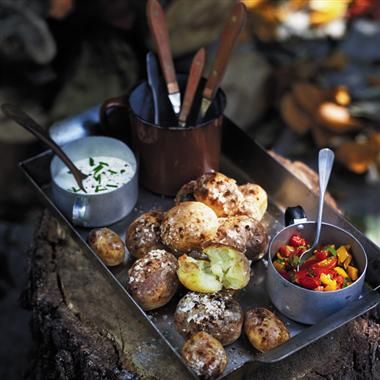 Spicy tomato soup
The winter season is an ideal time for hot soup. A spicy tomato soup is one of the easiest recipes and it only needs a few ingredients including onions, garlic, tomato, chicken stock, pepper and tomato paste.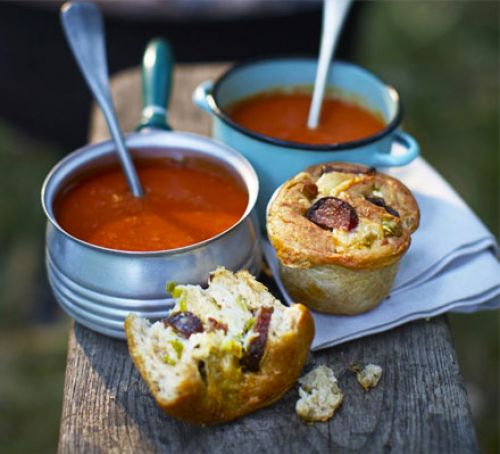 Ham, egg and cheese bread bowl
This one from Homemade Recipes is definitely worth trying. Simply remove the bread from the centre and stuff with ham, a raw egg and cheese then wrap in foil and bake in the bonfire for 15-20 minutes to get this delicious result: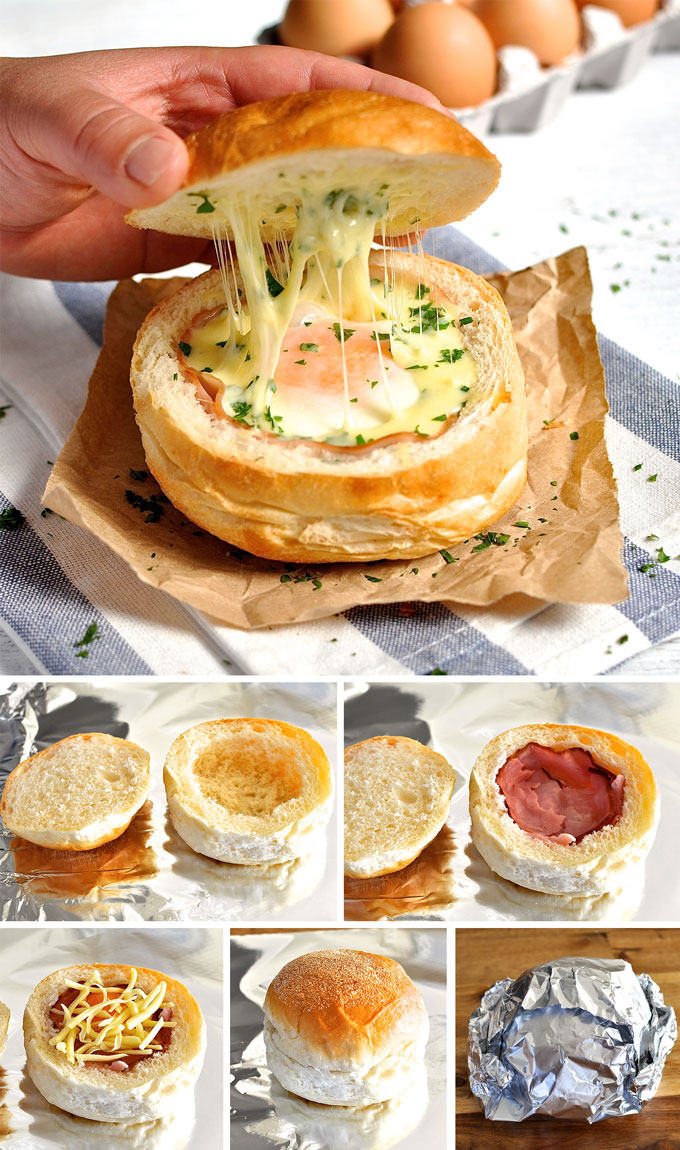 Bonfire Night desserts
Here comes the exciting part where you can really get creative and colourful. Bonfire Night is the one of the few days in the year where it's acceptable to eat sugary goodies so you might as well indulge in those roasted marshmallows and sweet cupcakes while sipping on a comforting hot drink.
Bonfire inspired cupcakes 
This is a good opportunity to get the kids involved and bring out all the bright colours and sprinkles. Our favourite designs are bonfire and firework cupcakes. Have a look at the pictures below to get some inspiration.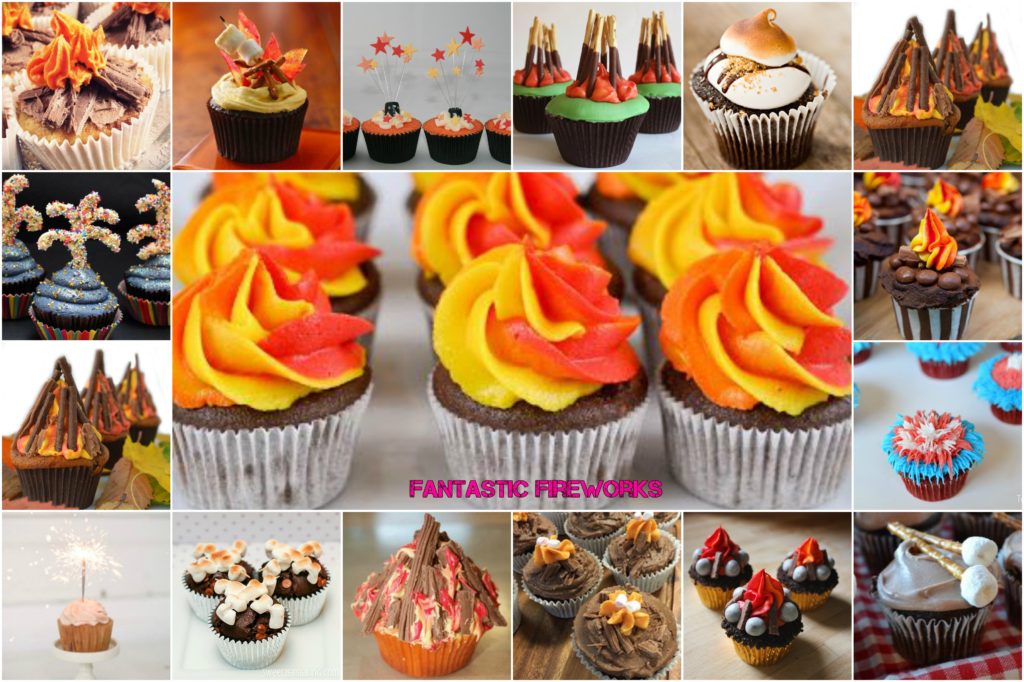 Fruit rockets 
We love sausage rockets but we though it would be nice to come up with a healthier alternative. Check out these lovely fruit rockets: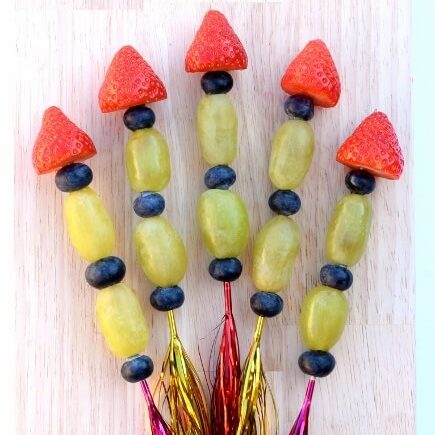 Caramel apple slices 
Another classic autumn/winter treat that are easy to make and perfect to share with friends and family.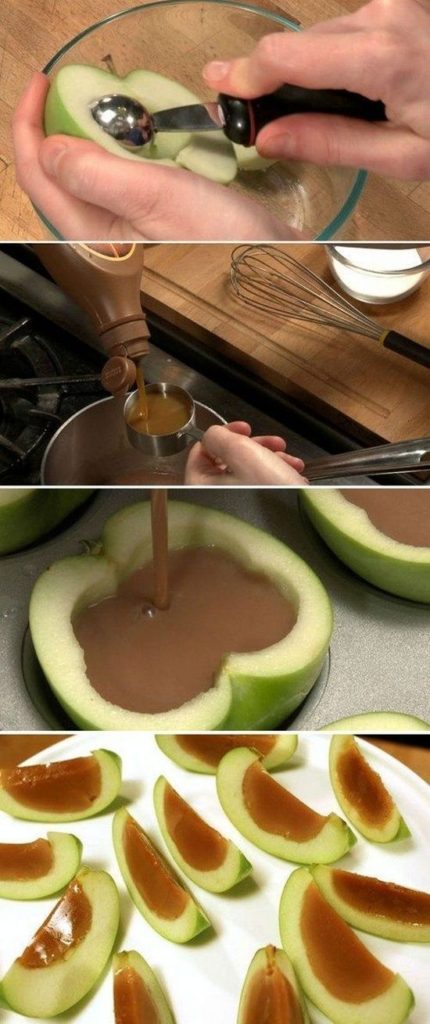 Bonfire s'mores
The best part of the evening is standing over the bonfire embers  and roasting marshmallows. Even though it's heavenly on its own, toasted marshmallow treats often referred to as s'mores are absolutely wonderful! Simply toast the marshmallow until it goes brown and soft in the centre then place it in between two biscuits and some chocolates. The hot marshmallow will melt the chocolates enough to make the treat taste divine.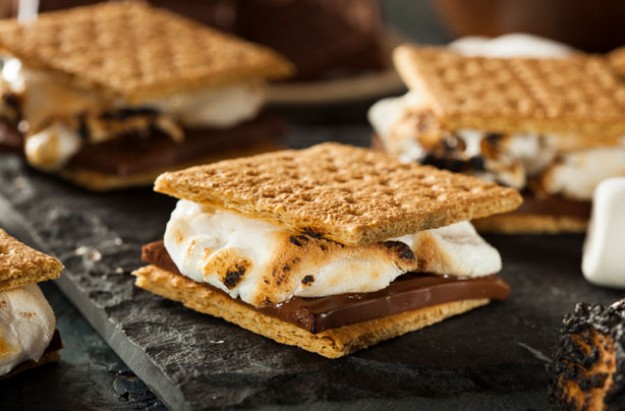 Caramel popcorn 
It's all great making s'mores when the event is coming to an end but with so many fun activities during the evening, the last thing you want to pay attention to is food. So how about this caramel popcorn treat you can snack on while watching the fireworks?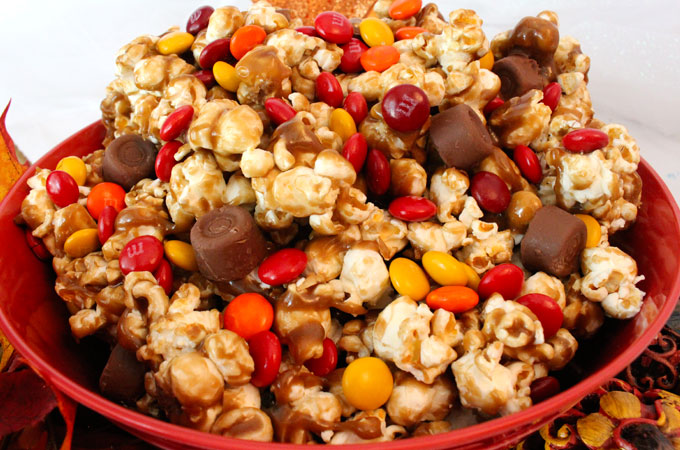 Buy fireworks online here and be assured that they are safe and are coming from a well-established retailer.