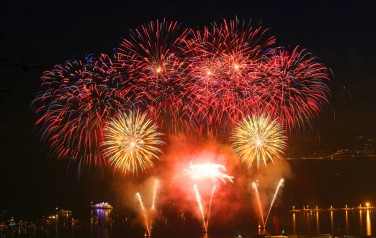 For fireworks in Wilts call Swindon 01793 393025
With our 5-star ranking on TrustPilot as Britain's champion fireworks company, Wiltshire we're ready to rock you! The double winners of the British Fireworks Championship make it easy to organise party and wedding fireworks in Wilts.
Here's what we do:
Visit your site
Listen to your plans
Design your display
Set it to music
Take care of all the paperwork
Set up and fire your show
Wow you!
We do all the hard work so you can sit back and enjoy the show.
You must see this!

For our latest display for a 21st birthday near Salisbury we took the client's favourite songs and created a mashup from which we designed a spectacular display.
It started with the birthday girl's name in fireworks which brought great cheers from her friends. Then we rocked the park with a flypast of stunning starbursts.
'Amazing' she told us. 'Everyone loved it.'
Noise a problem? No worries. Our quiet fireworks  are the perfect answer for Wiltshire firework venues who have neighbours, pets and livestock nearby.
Take a look at our video showreel and pick a show you like. We'll customise it to suit your budget and create a spectacular show you'll be thrilled with.
Among Wiltshire's many top class displays Longleat and Swindon's spectacular Bonfire Night extravaganzas every November are the ones to watch. For wedding fireworks in Wilts there are dozens of fabulous venues. Bishopstrow House, Bowood Hotel and Trafalgar Park are just a few where we can make your wedding dreams come true.
As well as staging professional firework displays we also offer a fantastic range of fireworks for sale across Wilts, suitable for gardens, fields and parks, delivered to your door.