Buy fireworks online or shop fireworks for sale
With Bonfire Night and New Year's Eve just around the corner you can buy fireworks online, shop fireworks for sale or book one of our amazing pro displays from only £995.
With discounts of up to 25% we have amazing fireworks party packs from only £275.
Visit our online fireworks shop or call 0800 511 511 and place your order with one of our friendly staff.
If you'd like to browse our Herts fireworks shop pop over to Pepperstock (satnav LU1 4LL) just off the M1 at Junction 10 and you'll get a warm welcome.
Looking for a Herts fireworks company who'll blow your socks off?
Hold on to your socks, you've just found one!
As the UK's best firework company Herts is where we love to light up the sky
Have a look at this showstopper example.
With our 5-star rating on TrustPilot you can trust us to make your party go with a bang!
Heres's what we do:
Visit your site
Listen to your ideas
Design your display
Set it to music
Fire the display
Blow your socks off!
We do all the work so you can sit back and enjoy the show.
We're even available at only 24 hours' notice.
All this comes with the 30 years of experience that has helped make us double winners of the British Fireworks Championship.
Take a look at our fabulous fireworks showreel and choose one you like. Let us customise it to suit your budget and we'll create a fantastic display for you. We can even set it to your favourite music. It will be amazing.
But don't take our word for it. Here is what Laura Smit, from Cornwall's famous Lost Gardens of Heligan, said on TripAdvisor: 'I would recommend this team to everyone. We had great value for money.'
Fireworks in Herts
Here are some of the many Herts firework spectaculars we have provided. When historic Hatfield House celebrated its 400th anniversary Fantastic Fireworks were commissioned to create a magnificent celebration, producing spectacular images like the one seen here.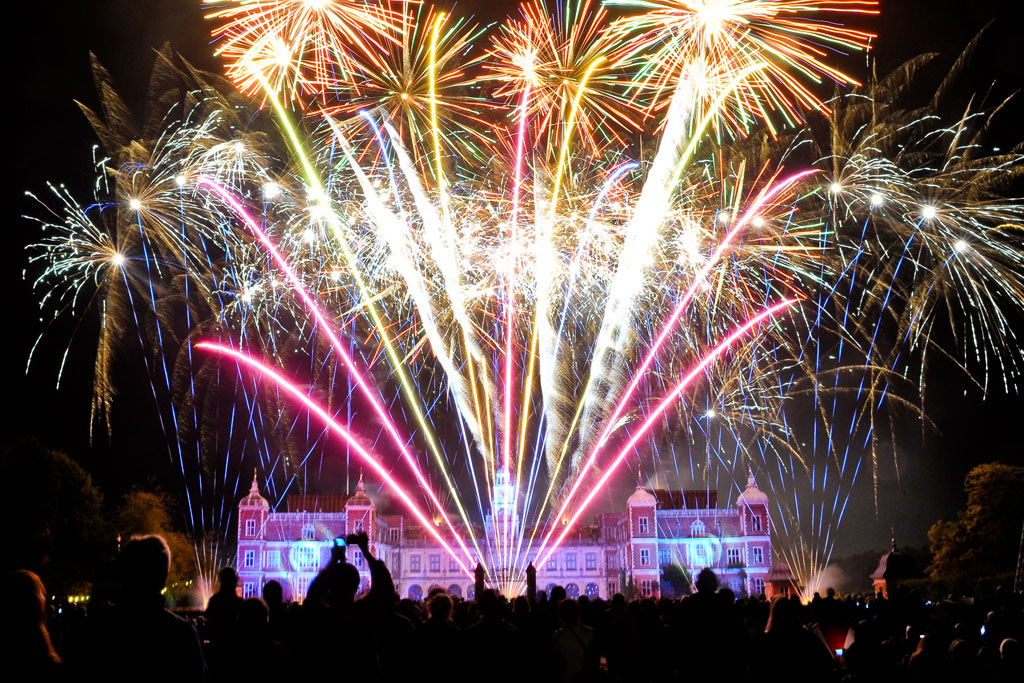 From Bonfire Night fireworks to anniversaries, birthdays, company events and wedding fireworks we are the name to call. Our experience is county wide, from the annual St Albans Abbey spectacular on Bonfire Night to wedding fireworks at venues like Brocket Hall, Hatfield House and the Grove.
Cool Britannia
We are also proud to be providing festival fireworks at the new Cool Britannia music jamboree at Knebworth.
Quiet fireworks
If noise is an issue at your chosen venue we have some good news. Our quiet fireworks are designed to produce lots of oohs and aahs without upsetting neighbours and livestock.