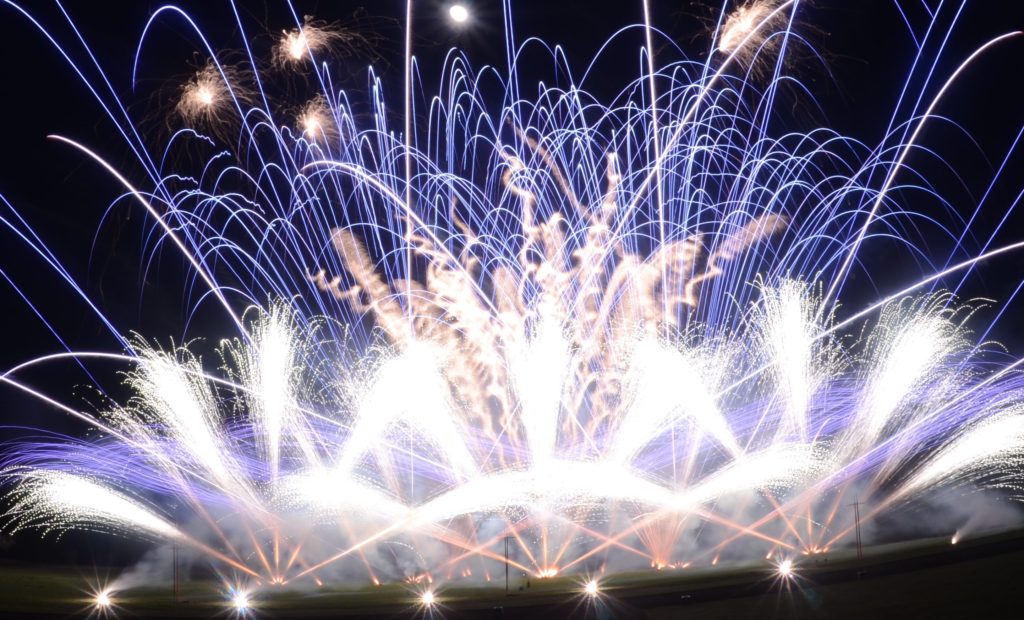 For fireworks in Dorset call Bournemouth 01202 065967
As the UK's double-winning champion fireworks company, Dorset we're ready to rock!
With more than 32 years of experience Fantastic Fireworks makes organising firework displays from Bournemouth to Dorchester easy. We've provided professional fireworks in Dorset for events including Poole Christmas Lights and a 21st birthday party near Shaftesbury.
Fantastic, said Les Robertson of Poole BID, the fireworks for our Christmas Lights were just the ticket.
Whatever the event, Bonfire Night in Bournemouth, Lifeboat Day in Lyme Regis or wedding fireworks in Weymouth,  we take care of everything.
Here's what we do:
Visit your site
Listen to your ideas
Design your display
Set it to music
Take care of all the paperwork
Set up and fire the show
Wow you!
We do all the hard work so you can sit back and enjoy the spectacle.
All this comes with the credentials of the team who are double winners of the British Fireworks Championship and winners of the 'Best Visual Spectacular' award at the Event Production Awards.
Take a look at our impressive video showreel and choose one you like. We'll customise it to suit your budget and give you a fireworks display that will be the talk of the town, and the country. It will be amazing. We make it easy.
We are also proud to have been involved in many of Dorset's most exciting wedding fireworks. With venues like Portland Castle and Pennsylvania Castle brides are spoilt for choice. As a leading wedding firework company for Dorset we'll make your dreams come true! As well as staging spectacular displays we also offer a fantastic range of fireworks for sale, suitable for gardens, fields and parks, delivered to your door.