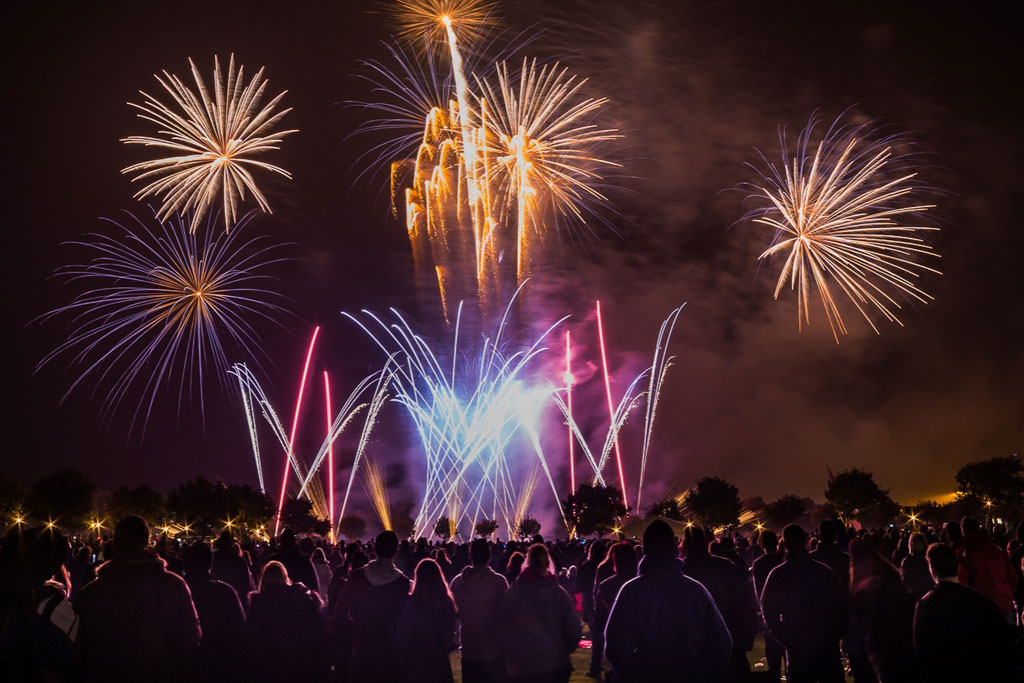 For fireworks in Essex call Southend 01702 811771
As the UK's most exciting fireworks company Essex is where you can trust us to make your party rock. With our 5-star ranking on the leading reviews web site TrustPilot rely on us to deliver an amazing show.
Here's an example.
You must see this!
Organising your wedding fireworks in Essex is as simple as one phone call – Southend 01702 811771.
Here's what we do:
Meet you and share ideas
Design your show
Set it up on the night
Make sure it goes with a bang!
In between we'll see to all the paperwork, including risk assessment, insurance and notifying relevant agencies. We do all the work so you can sit back and enjoy the show.
All this comes from the company which brings you the experience and expertise that's made us double winners of the British Fireworks Championship.
Take a look at our fabulous fireworks showreel and choose one you like. Let us customise it to suit your budget and we'll create a fantastic display for you. We can even set it to your favourite music. It will be amazing.
If your venue has a problem with noisy fireworks, please suggest our quiet fireworks package. These are every bit as entertaining and spectacular but without the loud starbursts that may upset pets, livestock and neighbours,
With 30 years of experience, including renowned events like the Cannes Film Festival, the Henley Royal Regatta and the Isle of Man TT Festival to our name, we bring international expertise to your Essex fireworks display. Our experience is county wide, including wedding fireworks at beautiful venues like Down Hall, Crondon hall and Braxted Park. As well being professional  firework organisers we also offer a fantastic range of fireworks for sale in Essex, suitable for home use and delivered to your door.