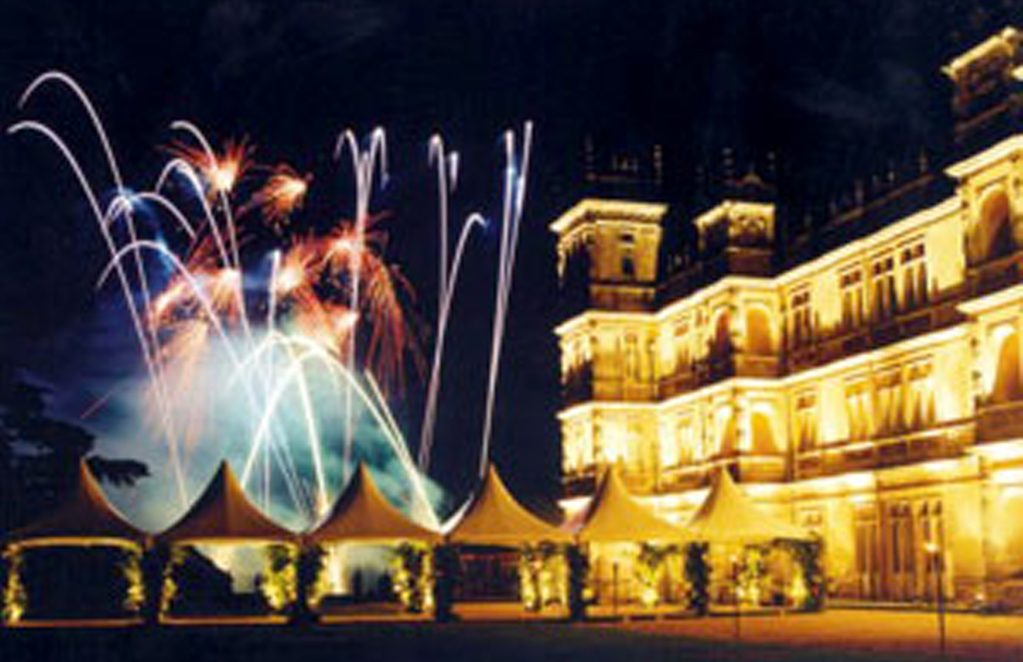 Quiet fireworks are unusual, but for how much longer? More and more venues are placing noise restrictions on fireworks displays because of their effect on neighbours, pets and livestock. In response to these concerns we have developed a range of quiet fireworks designed to keep the peace. We are proud to be the preferred supplier at several leading venues who will only allow quiet fireworks. These include Warwick Castle, Beaumont Estate, Highclere Castle (pictured here), Danesfield House and Knebworth.
Using colourful mines, roman candles and fountains we can create spectacular displays that look every bit as exciting as their noisier counterparts. This is so important to the reputations of venues like Warwick Castle and Knebworth that they will only use Fantastic Fireworks. With our 5-star ranking on TrustPilot you can trust us to deliver.
Watch this example of one of our quiet displays.
Quiet Fireworks from Fantastic Fireworks on Vimeo.
Call us on 01582 48555 or email info@fantasticfireworks.co.uk to learn more about quiet fireworks.